Natural tanning is excellent until heavy exposure of skin to the sun starts havoc. Most women prefer tanned skin over their natural skin and find it more attractive. However, sunbathed tan is associated with risks too. Thus, substitutes are created to replace the harmful ones artificially. St. Tropez Self Tanner is one of them. Influencers are talking about it all over YouTube and Instagram. What is leading to this hype that it's getting through the internet? This report will summarize St Tropez Self Tanner reviews gained from the existing users helping you select the best. 
Sunless tanning is gaining maximum popularity among those users that don't get tanned easily naturally. They say skin becomes red instead of tanning after soaking in the sun for hours. Artificial tanners cancel out such problems. Amongst them is St. Tropez Self Tanner. So what exactly distinguishes St. Tropez Tanner from other alternatives, or is it the same as the rest. Let's clear this up through the detailed description, pros, cons, and some authentic customer reviews about it.
You Might Also Like: 8 Best Drugstore Setting Powder for Dark Skin 2021 | Worth It?
St. Tropez Self Tanner
Reviews | Real or another fake scheme? 
St. Tropez Self Tanner is UK-based skincare and cosmetic company. It has manufactured various self-tanning, cosmetics, and finishing products since 1996. It promises to use 88% of natural ingredients and only safe synthetics. Along with this, they include non-pore blocking components that prevent clogging of skin pores, and the skin breathes without any barrier.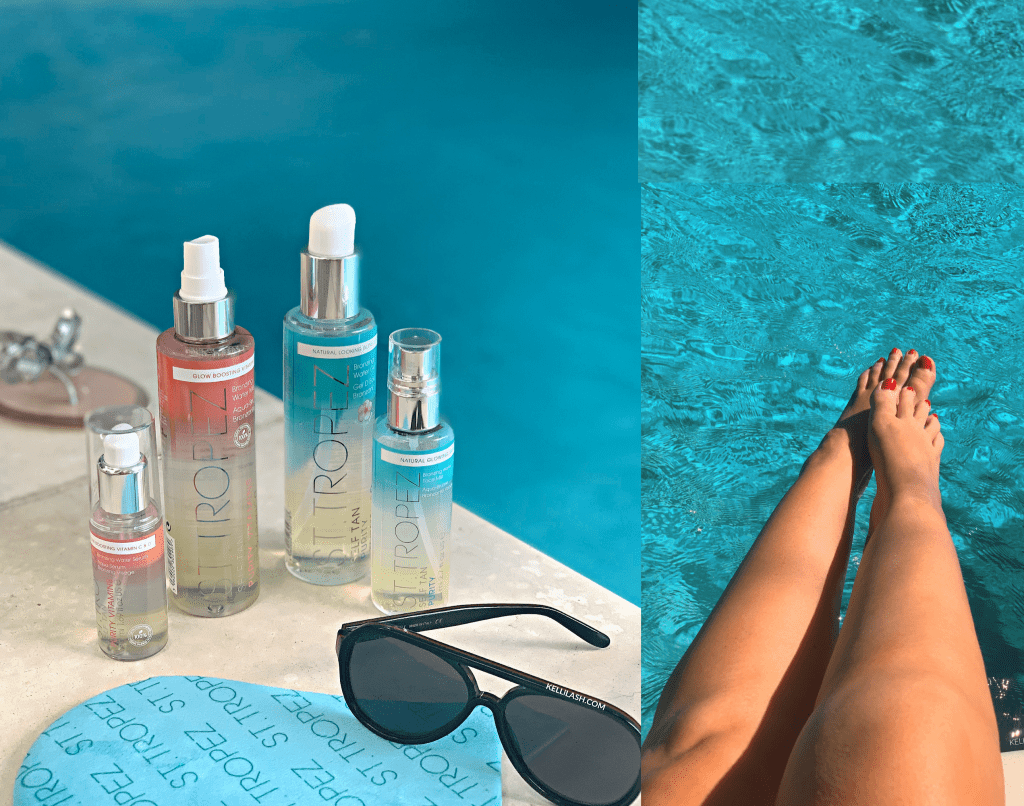 In addition, this product is dermatologist-tested and proved to be safe even for sensitive skin. St. Tropez Self Tanner products are free from other toxins like parabens and sulfates. It makes it safer for your skin. Being a tremendous brand with hundreds of manufacturings per day, this brand does not encourage and follow animal cruelty. Moreover, it is vegan-friendly and is naturally derived. It means they recycle and reuse all of their packagings and have reduced 50 tonnes of plastic consumption. Their users are impressed by the environmental concerns that the brand is taking into consideration, along with the working of its products. 
Sale
The tanner works exceptionally well and brings out an even-toned bronze skin look. It lasts longer and cancels out the time for reapplying for over ten days. St. Tropez Self Tanner offers users' to set control over any shade of tan they want. Hibiscus flower, green Mandarin water, peach flower, and other elements give a natural touch with a golden sun-kissed look to your skin. Let's dig deeper to get a detailed report on St. Tropez Self Tanner Reviews and its ingredients.
St. Tropez Self Tanner | Ingredients
Green Mandarin water: Green Mandarin water is an exotic component of this product that instantly energizes your skin with soothing properties that give your skin an instant refreshing feel. It makes you feel confident with the tanned look.
Avocado oil: Avocado oil is the prime ingredient that brings out an even-toned and long-lasting tan along with its multivitamins that nourish, moisturize and protect at the same time.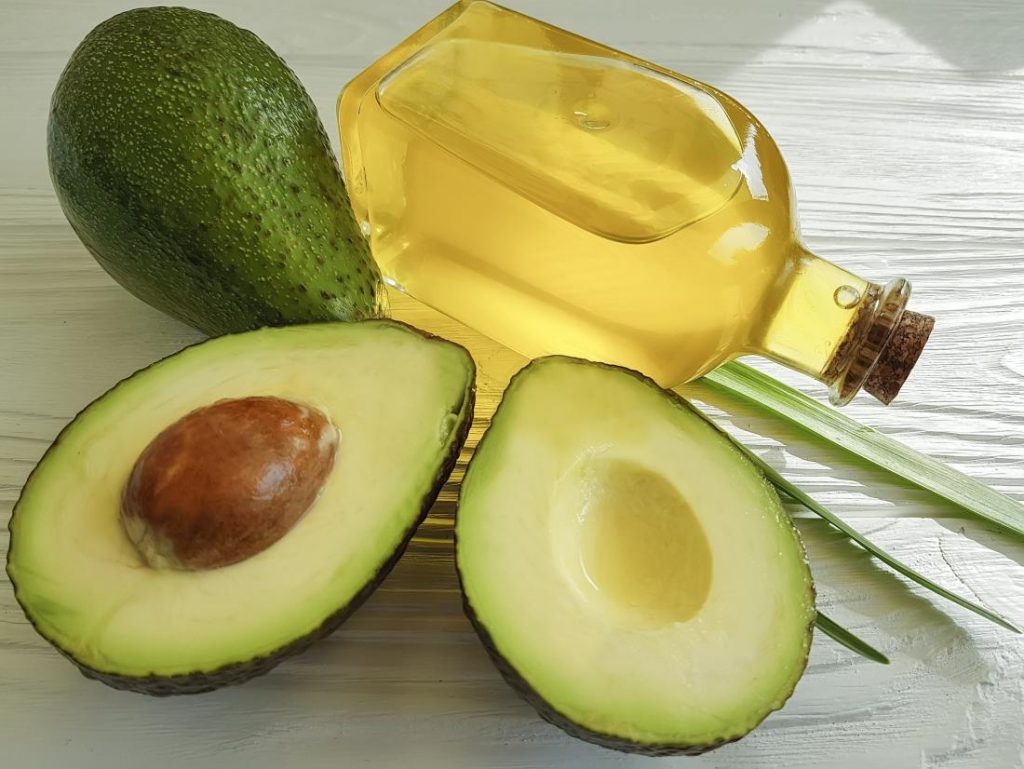 Peach flowers and Hibiscus flowers: To battle modern life and its consequences, peach flowers, and hibiscus flower extracts help fight pollution with antioxidants. It has nothing to do with tanning, but it ensures protection while using fake tanning.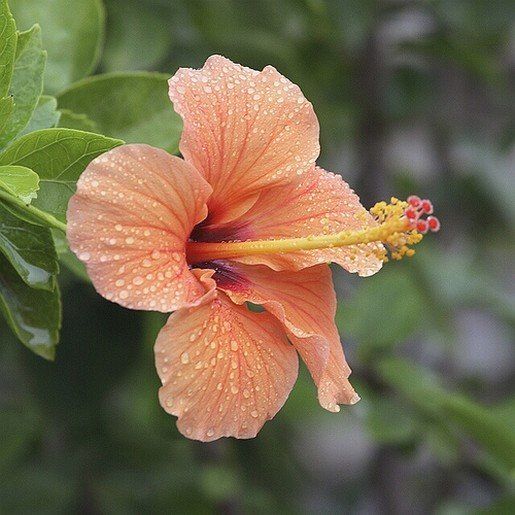 Aloe Vera: Aloe Vera promotes hydration and calmness into your skin along with soothing soft skin. Moreover, it gives a cooling effect on the surface of the skin that avoids irritations.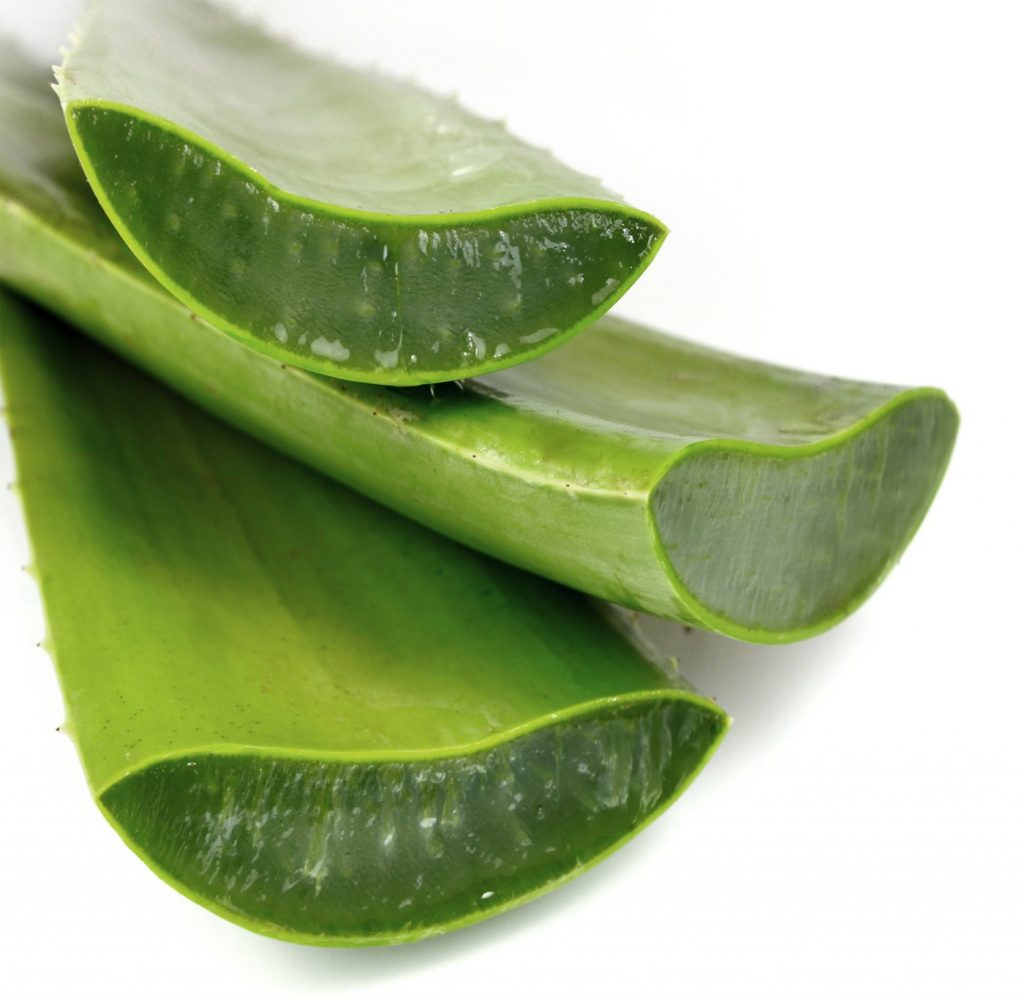 Hyaluronic acid: The natural level of this acid declines as we age, so to promote a more youthful, rehydrated, and long-lasting tan, this ingredient is added to the product. It also maintains plumpness, moisturized and soothing skin.
Apart from these ingredients, the product consists of multivitamins like vitamin C, D, and E boosters that re-texturize and protect against UV radiations and free radicals along with healthier-looking skin. Dihydroxyacetone is a plant-based tanning agent that makes your skin look bronze and is added to the product.
Why choose St. Tropez Self Tanner?
Gives long-lasting tan with just one application 

Protects from UV rays and cancer-causing rays that might affect the skin with natural tan

Natural tanning agent used

Alcohol and paraben-free

Provides ultra-hydration

Gives smooth and even-toned look

Lightweight formula and does not feel heavy on the skin

Does not leave tanned prints on your clothes 
Why not prefer St. Tropez Self Tanner? 
Can sometimes be itchy 

Takes a longer time to dry off completely 
St. Tropez Self Tanner Reviews | Customer Insights
Clare pinned, "Unlike other self-tanners, it didn't make me look orange, just like natural tan with no actual harm. Is it a bit pricey, but that's okay if it works so well. It smells very decent and does not smell like other tanners that are harsh. It's vegan friendly and naturally derived, which dragged my attention to its unique manufacturing process."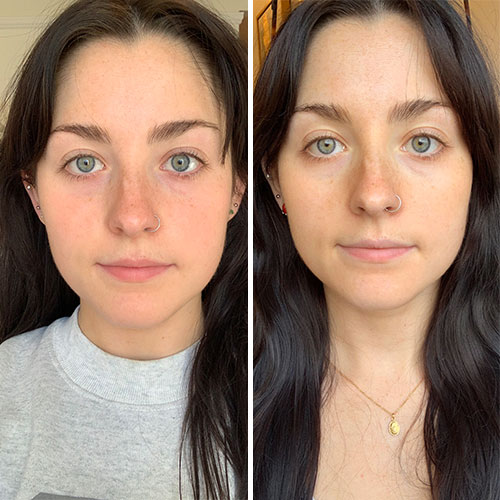 Kenny added, "This product is overhyped because from what I have experienced, it becomes all itchy and the skin the following day. The way it looked after applying was so natural, but the irritation made me so uncomfortable." 
Davina commented, "I have pale skin, and it makes me look sick 24/7. Adding the Tanner to my daily routine made me look healthier and natural. No uneven patches have occurred. It lasted longer than I expected. I don't have to wait for summers or go out in the sun to get tanned when I can get it at home. I would highly recommend this product to those with pale, sick skin like me."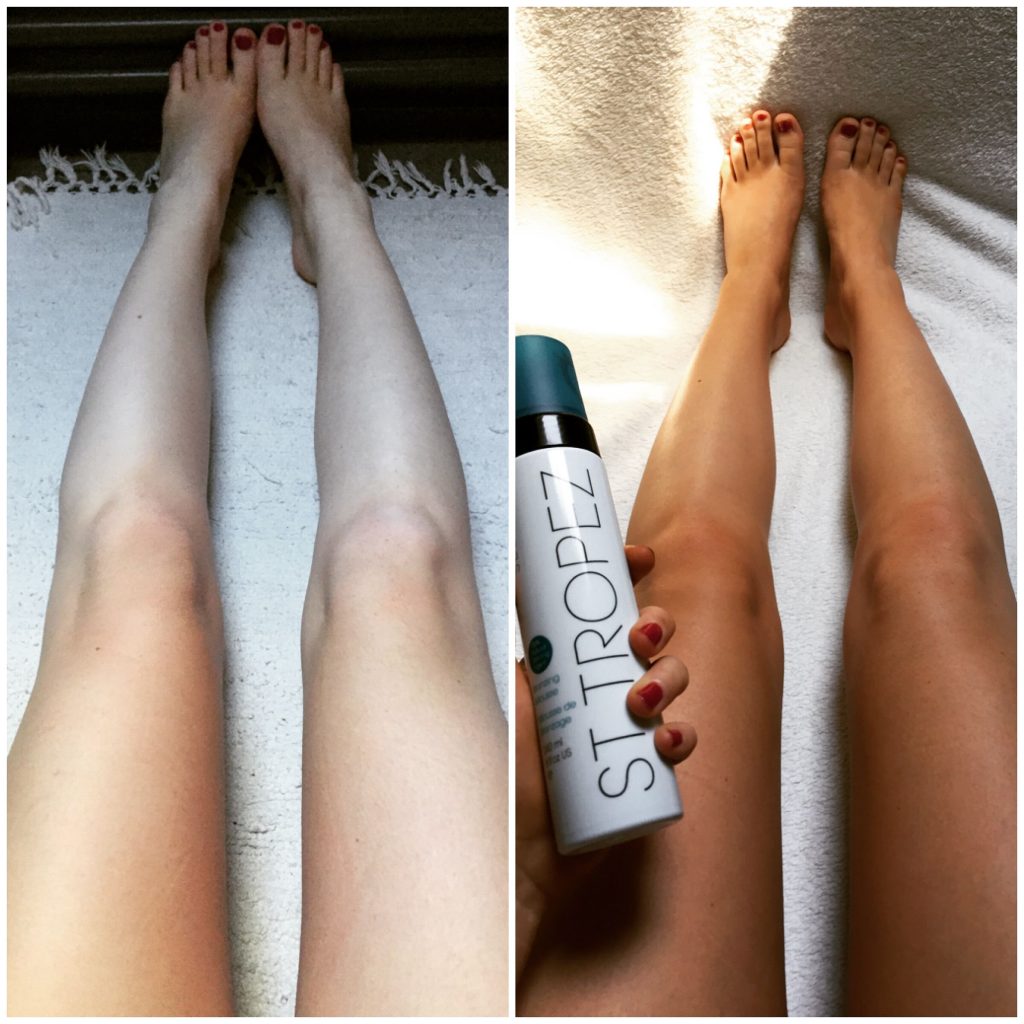 We witnessed mixed reviews with both negative and positive thoughts over St. Tropez Self Tanner. Some find it hard on the skin, whereas some find it easy and light. Every individual review differs and matters for the ones going for the right choice. 
Sale
FAQS | St. Tropez Self Tanner Reviews
How to use St. Tropez Self Tanner?
Exfoliate the skin a day before using the tanner to avoid patchiness and an uneven tanned look. Then use moisturizer and apply St. Tropez Self Tanner and circulate evenly. Wash it off with lukewarm water after 4-8 hours and enjoy the natural-looking golden tan for ten days. 
How long will it last?
It will last up to ten days if you follow the given steps without missing any. It might fade over hands because we wash our hands more. Respraying some amount will bring back the same result.
Where can I buy St. Tropez Self tanner? 
St. Tropez Self tanner is available on almost all e-commerce sites, including Amazon. You can also find it in your nearest cosmetic salons or shops.
See Also: 8 Best Tan Extender Lotion | Hassle-Free Tanning In Seconds? Guide!
Conclusion | St. Tropez Self Tanner Reviews
Lastly, we would like to conclude St. Tropez Self Tanner Reviews that attracted users who are not happy tanning naturally. Sunless tanning for ten days with even-toned and natural-looking tan satisfied buyers with pale skin type. Rich natural ingredients made it even more appealing for buyers with sensitive skin. Happy users claim to love the long-lasting effects that have brought popularity among YouTubers reviewing its effectiveness. 
St. Tropez Self Tanner Reviews included both positive and negative reviews about the product where the itchy and burning sensation waved a red flag for some users. In contrast, a radiant refreshing look gave green signals to users struggling to get tanned by the sun. Covering up all the small details, we think we summarized every critical point. Any unanswered questions are welcomed through the comment section below. 
A mother who looks after her family and writes for publications in her spare time.